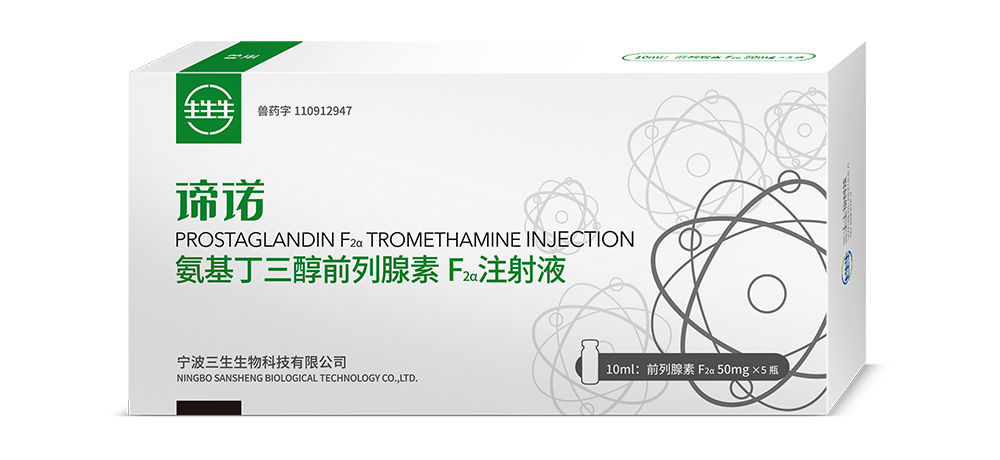 PROSTAGLANDIN F2α INJECTION

PRODUCT CHARACTER: colorless aqueous solution.
DOSAGE: Intramuscular injection: For one dose, 25mg of cattle, 10mg of pig
ACTION: This product has the effect of dissolving the corpus luteum and enhancing the tension and contraction of uterine smooth muscle. Mainly used on "ovulation synchronization practice", ; also it can be used to treat persistent corpus luteum, induce childbirth and exclude stillbirth, and treat endometritis.
PRODUCT STANDARD:
 1) 10ml: prostaglandin F2α 50mg;
2) 20ml: prostaglandin F2α 100mg
WITHDRAWAL TIME: 1 day for both cattle and pigs
WARNINGS: NONE
VALIDITY PERIOD: 2 years
STORAGE CONDITIONS:
1. Protect from light.
2. Store in container.