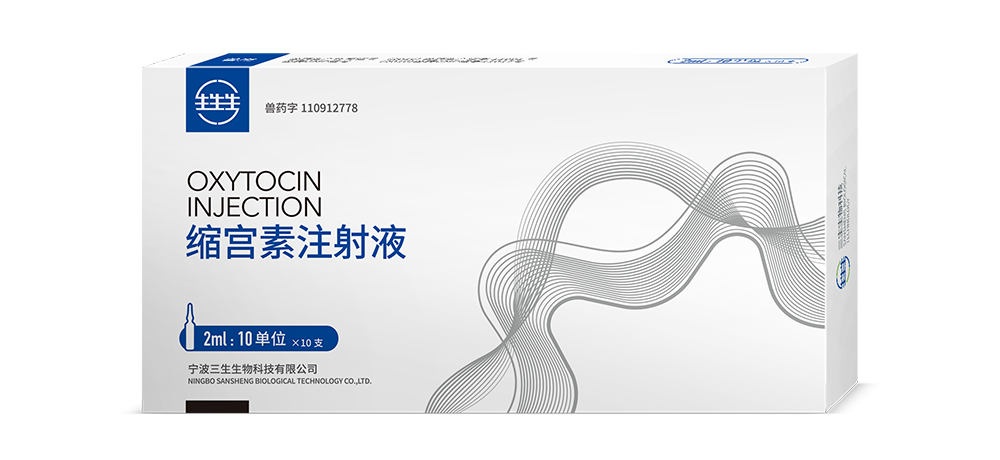 OXYTOCIN INJECTION

PRODUCT CHARACTER: This product is colorless aqueous solution
PRODUCT FEATURES: Uterine contraction medicine. For oxytocin, postpartum uterine bleeding and placenta, etc
DOSAGE: intramuscular injection: one dose, horses, cattle 6 ~ 20ml; sheep, pig 2 ~ 10ml; dogs 0.4 ~ 2ml
ACTION: It stimulates on uterine smooth muscle varies with dose size and hormone levels in the body. Small doses of OXYTOCIN can increase the rhythmic contraction of the uterine muscles at the end of pregnancy, and the contraction and relaxation are uniform; large doses can cause the uterine smooth muscle tonic contraction, and the blood vessels in the myometrium are compressed to stop bleeding. In addition, oxytocin can promote the contraction of myoepithelial cells around the adenoids and glandular ducts, and promote milk discharge.
PRODUCT STANDARD: 2mg=10units
WITHDRAWAL TIME: None
WARNINGS: Forbidden to use when birth canal blocked,the cervix is ​​not open or the pelvis is too narrow.
VADILITY PERIOD:
STORAGE CONDITIONS:
1. Protect from light.
2. Store in container.